July 19, 2018: BOOKS & BUILDING
So some of the office furniture we purchased came in a million and a half parts. It took teams of people and almost 2 weeks to put together and then of course one was damaged and had to be unscrewed…sorry, Clark's that you drew the short straw! Although appreciated! Thanks also to the manly men who moved all the boxes…UPS dropped at the curve and took off! The girls also got all the school curriculum moved to their new home which is more secure and OUT OF THE HORDER ROOM! Yeehaa! So happy to have that done and just in time to order more!!

A shout out to Moriah and her cohorts who put together 3 of these pieces of furniture AFTER Mo messed up her thumb while moving furniture here and being put in a splint!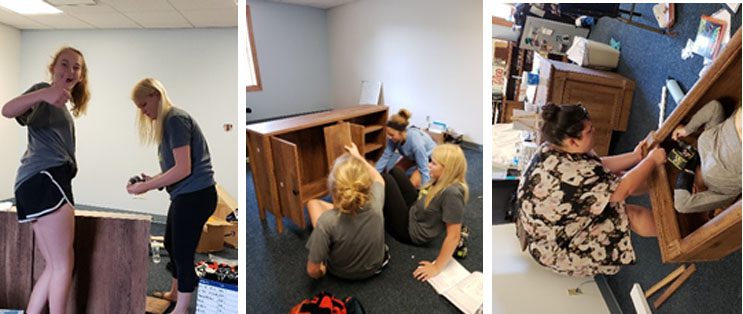 ---