Living and Giving Generously
Jesus said: "where your treasure is, there your heart will be also" (Luke 12:34). Interestingly enough, Jesus did NOT say: "where your heart is, there you will also invest your treasure (or money)." What's the difference? A whole lot actually. Basically, Jesus says that our heart follows what we place value on and invest in – BY CHOICE. Investment is not automatic. It is a mindful, calculated, sacrificial choice to tangibly express value. Our heart for God's House and His Kingdom advancing on earth will increase to the proportion that we give and invest financially into it.
In the Old Testament, David demonstrated this when he refused to worship God without financial cost to Him personally (see 2 Samuel 24:18-25). Even though he had the right and privilege to defer the cost of his worship to a royal expense account, David insisted on investing personally. It is this heart for God that we want to encourage at Families of Faith. We recognize that as our personal, sacrificial investment into the local church deepens, our heart for God's work in us and around us also increases.
---
Tithes & Offerings
Any time the topic of finances comes up, some people get a little uncomfortable. However, the Bible has a lot to say about money. It is the main subject of nearly half the parables Jesus told. In addition, one out of every seven verses in the New Testament deals with this topic. Scripture offers five hundred verses on prayer, fewer than five hundred on faith, and more than two thousand verses dealing with the subject of money.
One reason we are uncomfortable with this topic is because of the abuse in this area on the part of some Christian leaders. This misrepresentation of God puts sort of a bad taste in our mouths. Let's not go too far the other way and fail to recognize that the Bible does have a lot to say about giving and there are many wonderful promises attached to it.
Yes, it is a responsibility. But it is more than that. It is a privilege as well. "Bring the whole tithe into the storehouse, that there may be food in my house. 'Test me in this,' says the Lord Almighty, 'and see if I will not throw open the floodgates of heaven and pour out so much blessing that there will not be room enough to store it'" (Malachi 3:10). When everyone who considers Families of Faith their spiritual storehouse (or home church) tithes, God promises there will be more than enough provision for the vision of the House.
We offer Tithely, a wallet-free and ultra-fast way to give! You can give anytime and anyplace. Set up a one-time donation or recurring donations that work for your budget.
Donate online: Click the Give button below and get started.
There's an App for that! Download the Tithely App from the app store
Prefer Texting? Text the word give to 708.887.2680. What could be easier?
---
Time and Talents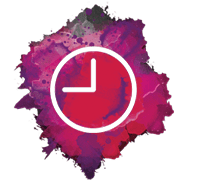 We can give God our talent. God has gifted each believer in different ways. Everyone has something to offer for the work of the kingdom. Romans 12 says, "Just as our bodies have many parts and each part has a special function, so it is with Christ's body. We are all parts of his one body, and each of us different work to do" (NLT).
We can also give our time and support the church body. Every morning, Someone who loves you very much deposits into your "bank of time" 86,400 seconds, which represent 1,440 minutes, which of course equals 24 hours each and every day. God gives you that much to use each day. Nothing is ever carried over on credit to the next day. There is no such thing as a 27-hour day. It's called time and you can't escape it. Time is ticking away right now. The Bible tells us to "redeem the time"—to make sacred and wise use of every opportunity.
Please send us an email and let us know how you'd like to help. We have opportunities in many areas; from gardening and cleaning to nursery and greeting and we're always open to new talents and areas of service.
---
Living Generously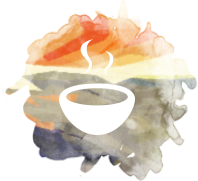 When we give an offering, we are giving beyond the tithe, usually, in response to prompting, a felt need or a particular project. As we cultivate a heart of generosity, we find the heart of God at work in us when we respond. Not only that, but Proverbs 11:24 says: "One person gives freely, yet gains even more; another withholds unduly but comes to poverty." When we grasp our finances tightly, we usually find ourselves under the strain of financial pressure. Yet, somehow through generosity, there are greater gains through greater giving.
The Apostle Paul used the agricultural analogy of sowing seed and harvest to describe the generous life. He said: "Remember this: Whoever sows sparingly will also reap sparingly, and whoever sows generously will also reap generously" (2 Corinthians 9:6). This word picture helps make sense of generosity. Money is seed and multiplies when it is invested. We usually think of financial investments in terms of business start-ups or stocks and bonds. Rarely do we think of financial investment in terms of spiritual things.
Paul makes it clear that when we sow a financial seed into the work of our local Church, it brings a financial harvest to our life that enables us to sow more and more with each successive harvest. Through a heart of generosity, we begin a cycle of seedtime and harvest that enables us to be used in seeing God work through us as we steward the money we have control over.
---
Capital Campaign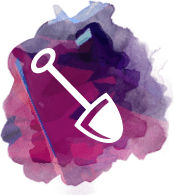 In 2011 we moved into our new facility. Although a "bigger building" has never been the vision of Families of Faith, it does help us facilitate our vision of connecting people with the life-changing Presence of God. Over 30% of the building has already been paid off… and we plan on paying the rest off as soon as we can.
Part of that plan is obtaining the funds to complete our third phase where our administrative offices and new chapel will be located. This will give more room to our every growing school with a second gym we now use as our chapel and more classroom space that is now being used for offices. The third phase is about 60% complete, we can see the finish line.
---
Ways to Give
Families of Faith accepts philanthropic gifts of cash, checks, securities, gifts in kind and most importantly your time. We are exploring the possibility of online giving but we currently do not have a vehicle for online gifts.
Gifts of Cash or Check:

Please make checks payable to Families of Faith Ministries
and mail to:

Families of Faith
Attention: Betty Bennett
PO Box 518
Channahon IL 60410

Corporate Matching Gifts:

Matching gifts make multiplying your gift to the church easy! Check your company website or contact your employer and see if your company offers a matching gifts program.

Gifts-In-Kind:

Any items typically purchased by the administration may be donated as a gift-in-kind i.e. office equipment, building materials, furniture. The estimated cash value, as determined by Families of Faith, is tax-deductible. Contact the Head Master, Pastor Clark Llewellyn, before making your gift-in-kind donation.

Time:

For volunteer opportunities to help meet the needs of the church, please email Karen Blan.

Gifts of appreciated securities allow the donor to avoid paying capital gains on the increase in value. The donor also receives a tax deduction for the full fair market value at the time of the gift. To make a gift of securities, inform your bank or broker to contact Randy Blan our Head Pastor at 815.521.1381.

Our Missionaries:

You can make an automated monthly donation or a one-time gift. 100% of your donation goes directly to the Key family's ministry. If you prefer to donate by check, you can make it out to:

Every Nation
PO Box 94564
North Little Rock, AR 72190
"The Key Family" should be listed in the memo line.