March 14, 2018:
POWERFUL!
So today was…hmmm…something only God could have done and even better to see Him work despite the broken vessels He has to work with. I love when God moves despite us…
Spiritual Emphasis Day is something our school does each year. Only the Student Government knows when it is. We surprise the kids with a day of no classes and a day like a youth retreat. This year's theme was THY WILL. Seriously, us adults hate that topic and can hardly comprehend it, but to see the youth not only choose it but design the whole day around it was…well…it was POWERFUL!
We had 3 of our own youth speakers that were amazing. As well as a guy from Judson University who spoke and a new band, Graveyards 2 Gardens, sang and lead worship. After each segment, there were times for the students to pray and reflect on the challenges made to them in that message.
During the day-at different times, we saw 3 girls saved. It was…I'm kinda speechless as my eyes water up all over again just typing this. One sweet girl many of us have been praying for…fervently. The other two took our breath away because we never saw it coming. I'm in awe to think that God wishes no man to perish and can speak clearly and directly to each person's heart.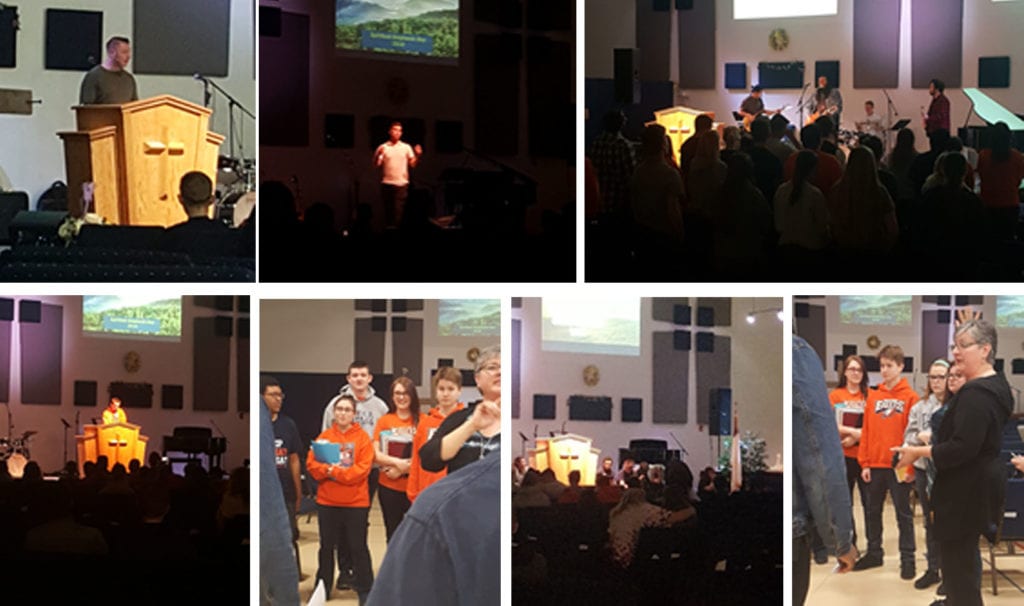 ---