June 8, 2018:
MOVING RIGHT ALONG!
Continuing the floors in 1st and 2nd phases. Lots of grinding and sanding. They started the offices which is obnoxious to us but necessary!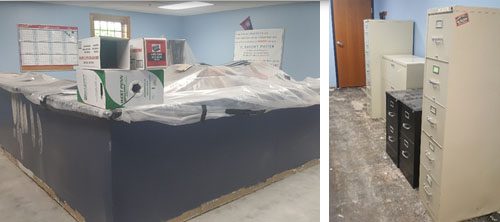 Meco steal is done with the steel beams and finishing putting in the decking/floor of it so we can prepare to pour the concrete.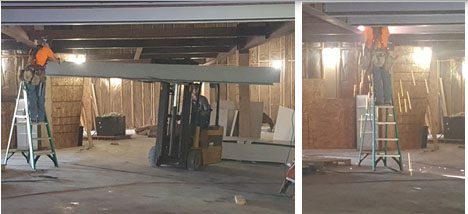 The drywall guys are rocking! Check out the pics! WOW! And They FINISHED ALMOST ALL of the drywall IN THE SANCTUARY-all they can do at least until the balcony is done. They finished up wrapping the metal beams for the drywall also. Those look totally cool! Wow. Can you just sit there and absorb that with me?? Seriously?

---