MARCH 11, 2019: FINISHING UP!
Today they are putting up the final ceiling tiles in some of the rooms and they are cranking it out!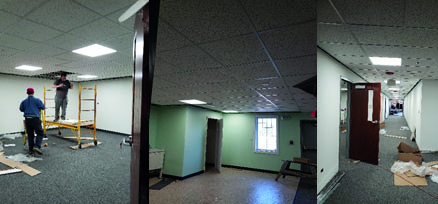 AND we are so excited to have drywallers…after all we have been through with drywallers…we have drywallers. Can I hear an AMEN!!! They are cranking it out also. Today they finished preschool wing and the coffee shop. I can NOT wait to see the foyer done!!!
We passed our insulation inspection except there is 1 more section that needs insulation so we are finishing that up and will call for another inspection. ASAP!

---