Midweek Connection
Are you passionate about God? Do you want to continue your spiritual growth? Are you excited about life through worship, fellowship, and outreach? If you answered yes to any of those questions, join our midweek service!
---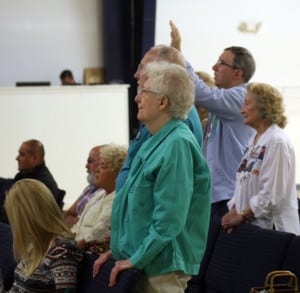 Each Thursday afternoon, we meet at 1:30 pm for a traditional midweek service. We begin our worship by singing old hymns, followed by a time of sharing our praises, prayer requests and a relevant message.
Following the service, we have coffee and light refreshments, as well as a time of fellowship. This ministry reaches out to our community and those who are unable to attend our Sunday services. It's become a great pick-me-up in the middle of the week for those whose desire to continue to grow in their relationship with God and His family.
Transportation available upon request.