Young Adult Bible Study (ages 18 – 30)

---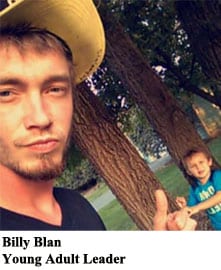 After you graduate high school, where do you go in the church? While we have an established youth ministry running from infancy to high school, that clear progression becomes muddy after high school. Many college-aged adults and those under 30, tend not to feel part of the church or old enough to join "Adult Bible studies".
For these reasons, Families of Faith has a growing ministry just for young adults. It is designed and led by people in the same age group, going through the same things everyone in this age group is going through: dating (or not dating), declaring a major, graduating college, getting married, figuring out finances, finding a job, paying off student loans, moving out and many other life trials experienced at this age. Now is the time when peer support is even more important than ever.
If you in this period of life, come join us and discover a powerful network of support with each other and God. 
Led by Billy Blan, this  discussion based group is open to all young adults. They meet in room 207 on Thursday nights from 6:30 – 8pm and cover variety of topics. Prepare to ignite your faith!
---
Young Adult Worship Services: