---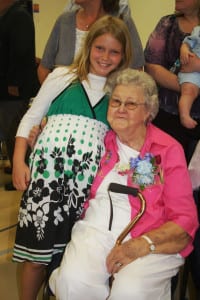 Senior adults are extremely active and involved members of Families of Faith and are involved in everything from teaching our girls how to knit to mentoring our students.
Whether you're a retiree or soon will be, a grandparent or someone with adult children, married or single, you'll find a vibrant community here.
We have multiple opportunities for discipleship, volunteering and support, recreation and social events with other active senior adults who like to spend time in fellowship and service.
We offer the following opportunities for Seniors to get together:
Sunday Morning | 8am |  Traditional Worship Service

Sunday School | 9:15 am | Senior Classes Below:
   

Arlie Davis (Senior Men and Women) | Room 207 

   Russ Hedrick (Senior Men) | Room 112 | Explore the Bible

   Mary Hedrick (Senior Women) | Room 114 | Explore the Bible

Wednesday Evenings | 6:15 – 7:30 pm | Small Group
Thursday Afternoon | 1:30 pm | Midweek Connection Service
Men's Bi-Monthly Prayer Breakfast | 7am – Noon | 2nd & 4th Saturday each month