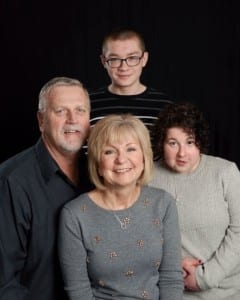 Pastor John Carr and his wife Gail are the parents of a special needs child and have been called to serve the Lord and His church by serving those with special needs and their families.
Pastor John and his family have a vision to…
Provide the opportunity for those with special needs to grow physically, emotionally, socially and spiritually.
Develop a ministry for families experiencing a disability that is a natural part of the church life, not an unnatural one.
Show the love of Jesus Christ and present the message of salvation to everyone.
It is their desire that people living with disabilities, as well as their families, come to a personal relationship with Jesus Christ. They also want to help enable them to stretch beyond their physical and mental limitations to share their gifts with the church body. They believe people with disabilities should have the opportunity to learn and grow in their Christian faith through a loving, nurturing and safe environment.