Thursday Afternoon | Seniors

If you're 55+, passionate about God, committed to continue spiritual growth and excited about life through age-level activities of worship, fellowship and outreach, you need to join us!
---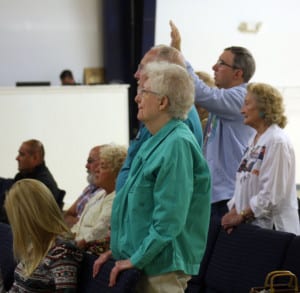 Each Thursday afternoon at 1:30 pm, we meet to have a traditional worship service with coffee, light refreshments and fellowship. This ministry reaches out to the senior community and those unable to attend Sunday services.
It cares for seniors in practical ways and bridges the generation gap; enabling and empowering our church to thrive as a whole! Transportation is available upon request. Pastor Randy Blan leads this service each week.
We sing the old hymns, right from the hymnals
We have a time of sharing our praises and prayer requests
We hear some challenging and relevant preaching
We have a great time of fellowship
It's become a great pick-me-up in the middle of the week for those whose desire to continue to grow in their relationship with God and His Family. It's been called a service for seniors and many of us are but it's also for those who work on Sundays or are unemployed.
We've had many different types of people join us, including teenagers and young moms – Come and try a couple of services on for size!
See if it doesn't fill an empty spot in your soul
See if it doesn't get you "charged up"